Welcome to Fluent Mortgage
At Fluent Mortgage average doesn't exist in our vocabulary. We dominate the market through Innovation and a clear focus for fueling people's dream of homeownership. Fluent Mortgage takes the process of buying a home and revolutionizes the traditional mortgage model to create a streamlined process. Calculated for tomorrows market place, Fluent Mortgage delivers proven results for its buyers, sellers & investors. Fluent Mortgage is tomorrows Mortgage company.
Simple, Easy & Transparent, learn more about our loan programs, and request a free consultation.
No Obligation.
No Credit Check.
Whether you are a first time homebuyer or an experienced real estate investor, having a mortgage team you can count on is crucial.
We pride ourselves on excellent communication and easy accessibility when you need us. Our experienced staff is here to guide you every step of the way.
Fill out the questionnaire on this page to start a discussion about your mortgage needs today!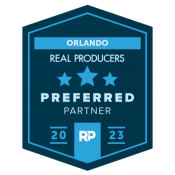 Our clients are the foundation of our success.
Read Our Reviews
Client reviews from around the internet.